The Chicago trip was too quick, didn't get to see or taste much of the city but I did kick it with good folks and saw some old friends. The Nakamura Trifecta event went well, Goh is always great to see/hear live and Eric schooled me on the hu$tle game and called me a leach during the panel.
Before I got there, Eric, Goh and Tim were guests on a local radio station (
listen to the show here
).
Before our
presentation
at Columbia College, Tim found himself surrounded by Nakamuras and a whole lot of aaaaaahhyeaaaaaahh!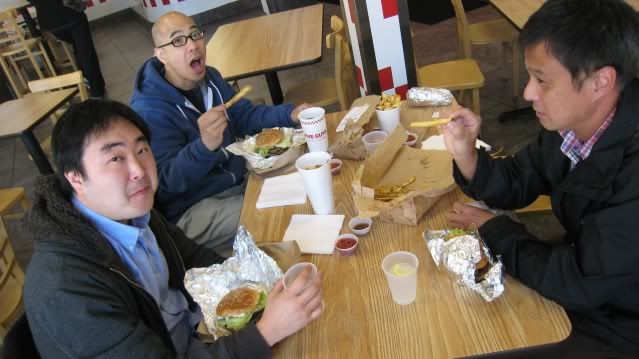 First thing I had to do in Chicago was get a hot dog, and it lived up to all the hype. As much as I love LA dirty dogs, I would rather have one of these any day.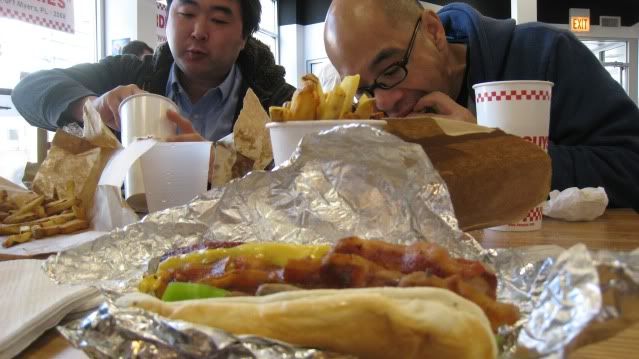 Giant Robot
X
FAAIM
Two groups that made the Nakamura Trifecta possible was the
Columbia College Office of Asian-American Cultural Affairs
and the
Multi-Cultural Youth Project
(MCYP). I met a lot of dope students who are already making an impact in their area.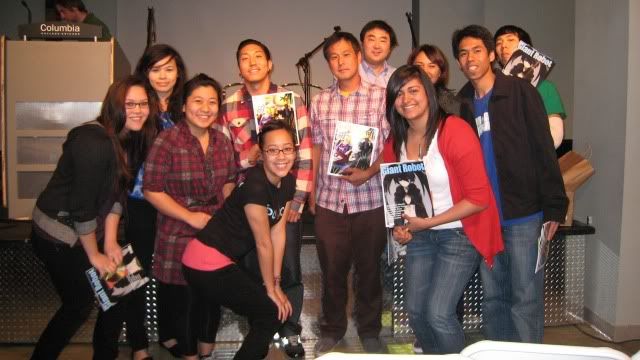 Before jumping on the plane home I caught up with the good homie Steve from MCYP over some Italian beef sandwiches. We talked about The Chi's fading connection to it's local Asian American history, hip hop, weddings, and he hipped me to the amazing things his youth are doing.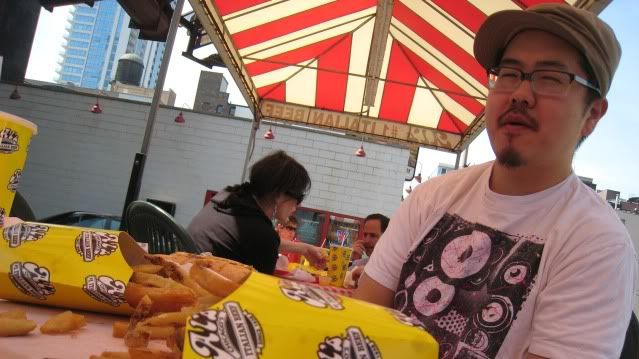 Check out Eric's report back
here
which includes photos of some of the best sushi I've ever had.